What kind of garbage should N/55/100 Series Staples be classified as
---
N/55/100 Series Staples are generally made of iron wire, coated with nickel or nickel-zinc alloy as anti-rust, the iron wire contains Fe C S P Mn Si, and a small amount of Cu, etc., and the content of Fe is about 99%.
N/55/100 Series Staples are made of various materials, the common ones are iron, steel and copper.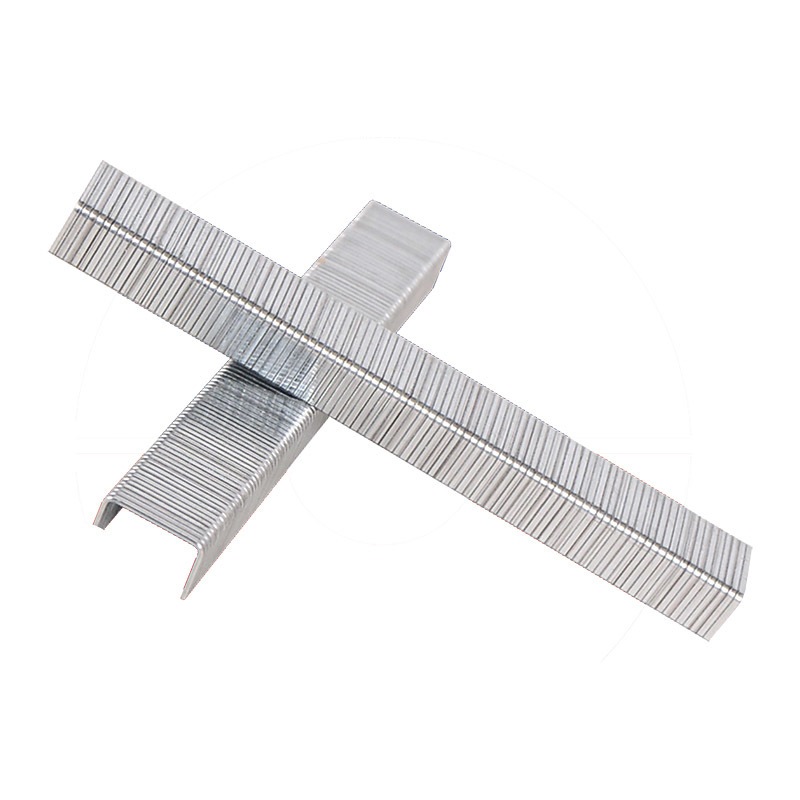 N/55/100 Series Staples is dry garbage (other garbage). Although the material is recyclable, the recycling efficiency is too low and it is not easy to sort, so it is classified as dry garbage. Dry garbage refers to other garbage, which refers to other domestic waste except recyclables, hazardous garbage, and wet garbage. It mainly includes bricks and tiles, ceramics, slag, toilet waste paper, porcelain fragments and other wastes that are difficult to recycle. Sanitary landfill can effectively reduce the pollution of groundwater, surface water, soil and air. In today's society, there is no effective solution to other wastes. Good way to trash, so generate as little as possible.
---