Selection advice for N/55/100 Series Staples
---
N/55/100 Series Staples are a widely used office supply and they are available at stationery suppliers and supermarkets. However, choosing the right staples is very important for our daily work. Here are some suggestions on how to choose N/55/100 Series Staples.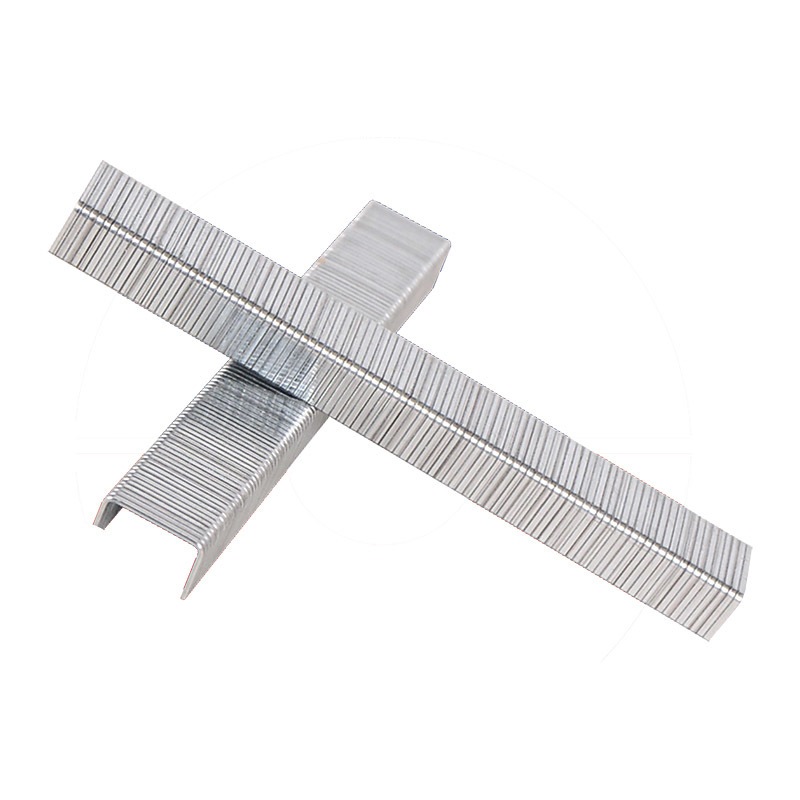 First, you need to consider what type of document you need to order. If you need to bind a large number of documents, you should choose staples with a head size between 9-12mm, as they can hold more documents. On the other hand, if you are dealing with smaller documents, you can choose staples with a head between 6-7mm.
Second, you need to consider the material of the staples. Currently, N/55/100 Series Staples are mainly available in plastic and metal, which affects their durability and longevity. Metal staples are generally stronger than plastic and can withstand greater force and tension. However, they are also more expensive. If you need to keep documents for a long time, it is recommended to choose metal staples, otherwise plastic staples are sufficient for daily use.
Third, you need to consider the size of your staples. Different staple sizes are suitable for different types of hole punches, and if your hole punch does not match the size of the staples you purchased, it will not work.
Fourth, consider the quantity and packaging of staples. In an office environment, we often need a lot of staples. Therefore, it is a good choice to buy staples that pack a lot of quantity and are reasonably priced. In addition, some staple suppliers also provide a choice of staples in different colors, which can help you organize your documents more conveniently.
Finally, you should also refer to the reviews of other users. Reading feedback from other users can help you determine the quality of your staples and gain insight into how your staples actually perform from actual user experience. This will help you make the right buying decision.
In conclusion, choosing the right N/55/100 Series Staples is very important. By following the suggestions above, you can find the staples that best suit your needs and increase your productivity.
---